Newborn socks, Regia stripes on size 0 DPN's my own pattern I need to remember to round out the toe more next time. Modeled by Declan my 8-5 baby who is 5 months they just barely fit him.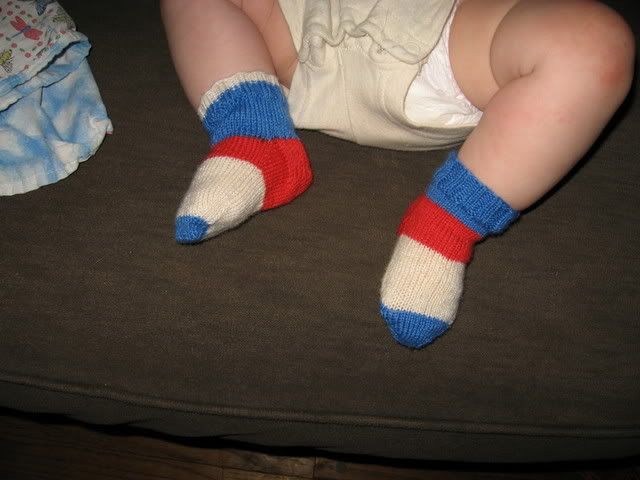 Reid well the back of it which I've been working on for a month. I've been in denial and just finally accepted that the 6 year old size is never ever going to fit my daughter. This pattern runs huge, the back is 22inches and big enough to fit an adult.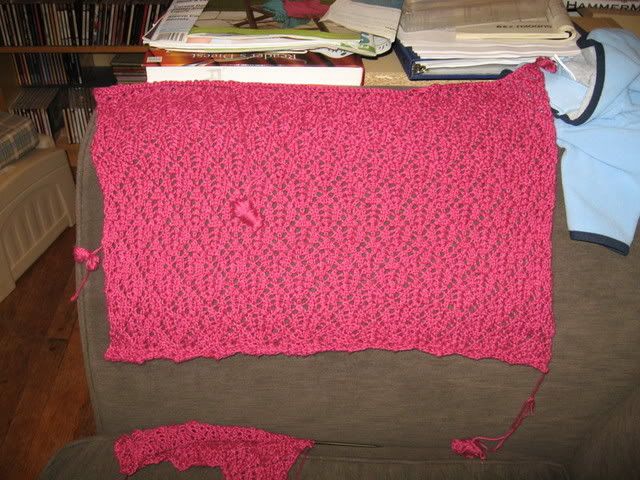 SO :( Frogged and I will start over in a few days once I decide how many sizes to go down.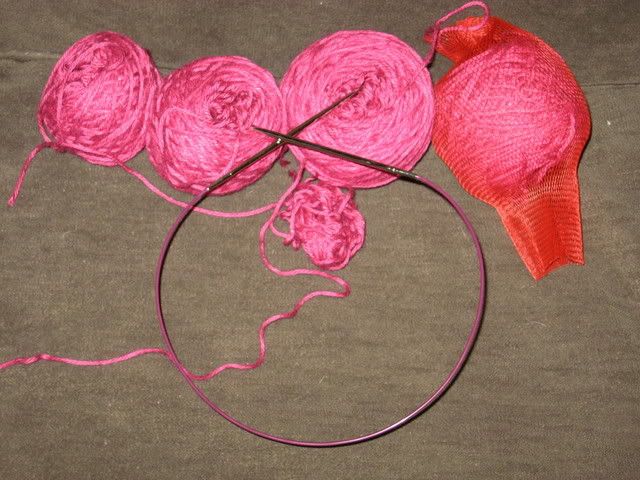 Socks for me yarn is Knitpicks essential sock and stripes, pattern from knitpicks as well.